You know what I would like for my 38th birthday today? A new house!
I'm honestly not sure where we stand...we sent over our last inspection request on Friday at lunchtime, and expected a response Friday or at least Saturday, since one of the homeowners was going out of town today. But not a peep. Maybe they're thinking it over, or maybe something got lost in transit? I just don't know. I'm tempted to drop them a note this morning, just to see what's up, but Kevin thinks we should just wait 'til tomorrow, and that probably we'll hear form their lawyer then. Sigh. Patience is not my strong suit. Good thing Jed is visiting and can distract me. People keep calling to wish me a happy birthday and chat, which is lovely, but each time the phone rings, I do wonder if it's something about the house! Ah well.
We were going to have a small birthday party last night, but ended up canceling because Kavi came down with a fever yesterday and was truly miserable much of the day, poor baby. Kevin ended up taking care of her (which mostly meant feeding her Tylenol and watching many episodes of Caillou while cuddling on the couch). He also made me a birthday cake, which we dug into last night -- tres leches, as requested, topped with fresh cherries and a sour cream icing. Yum yum. So that's appropriately celebratory, at least.
In the afternoon, Jed and I did some furniture shopping. Jed actually has a new house, damn him, that he needs to furnish, and is in rather desperate need of a dining table. (He bought spiffy new chairs already, and now they are putting his old dining table to shame.) We went to the Chicago Antiques Market first, and while I was tempted by a few items, most notably an antique tripod lamp, there wasn't really anything I actually needed there. Or if there was, it cost quite a bit more than I wanted to spend on it. Dang these antique dealers who actually know what their pieces are worth! :-)
So afterwards we swung by a couple regular furniture stores. Jed looked at dining tables and I considered desks and dressers. I think our budget means we're going to have to buy furniture for the new house very slowly -- one piece every few months or so. But a couple of things are somewhat urgently needed, like a couch, a dresser, and a desk. We'll see what we can manage quickly.
I'm currently waffling between these two desks:
1: 56" wide, 21.5" deep, solid oak frame with oak veneer desktop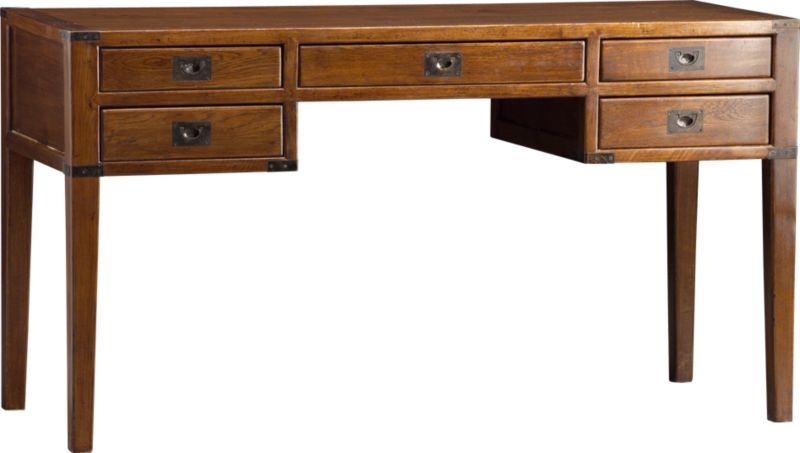 2: 70" wide, 23" deep, made of maple, MDF, and maple veneer, espresso stain
The second is actually a desk system, of course. I'd be getting the long rectangular table top, and two file cabinets for bases.
I think the second is clearly more practical -- a super-long desktop to spread out all my papers, computer, etc. (my current desk is 38" long and is frustratingly short for a real working surface; we think that one is going to live on the first floor in the new house), plus it has notably more storage than than the first. But I'm not sure I actually have any need for that much extra storage, and the first desk is a nicer wood and a generally more beautiful piece all around. It also costs more. Hmph. Will practicality or pretty win out? Stay tuned...